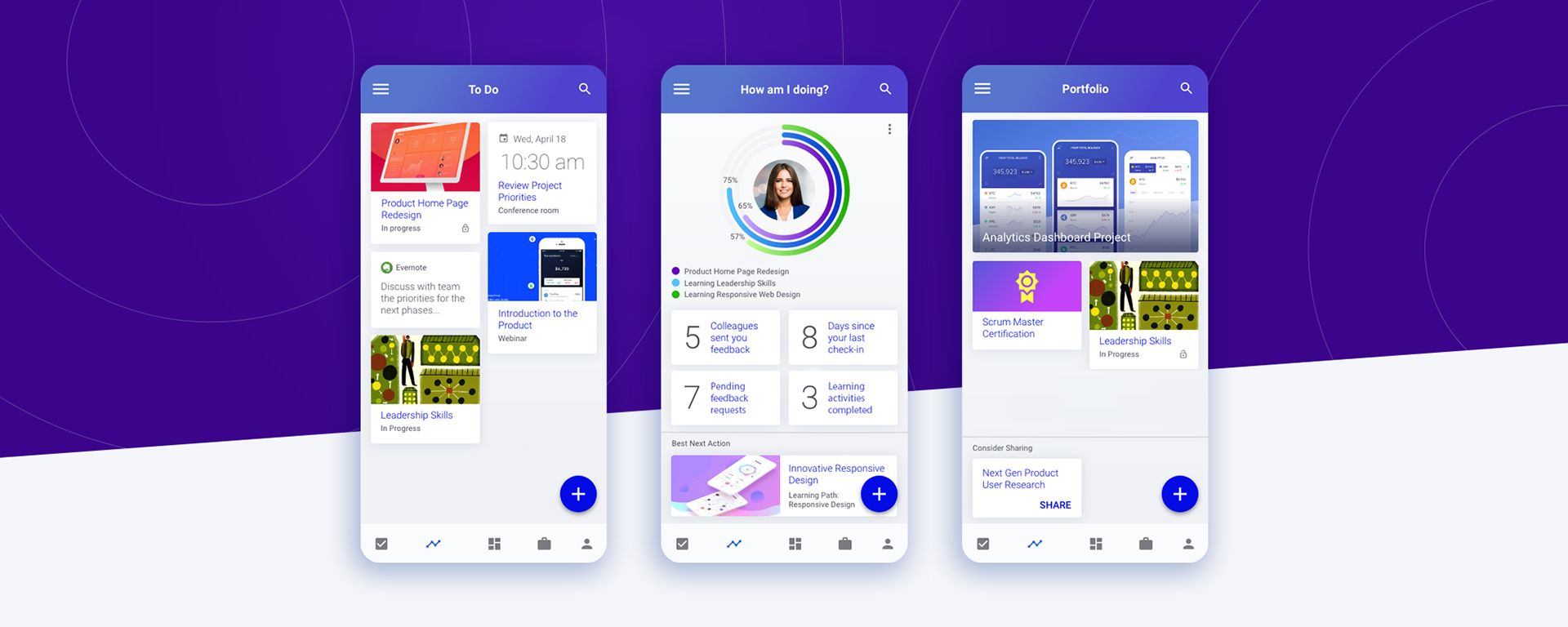 Year
2017

My Role

Design Lead / Interaction Design / Visual Design / User Research
The background story
This project was an exploratory exercise to get the UX Design Team ready to respond to the new trends of performance management.
Framing the Design Challenge
The world of work is changing rapidly. Today's employee wants an ongoing understanding of their performance and their impact on the business, better connection with their peers, and an investment in their growth and development.  So, the challenge we had to face was:
"How might we enable people to get more out of their work experience?"

User Research

We needed to find out how people think and feel when in their working environment. What their workflow is and which kind of problems they have. To do that we conducted site visits and interviews with individual contributors, team leaders, and manager in different industries (IT, Marketing, HealthCare, Education, and Automotive). 
Insights from the research
After identifying themes in the findings from the interviews, we were able to articulate a few insight statements that would later help guide our search for design opportunities.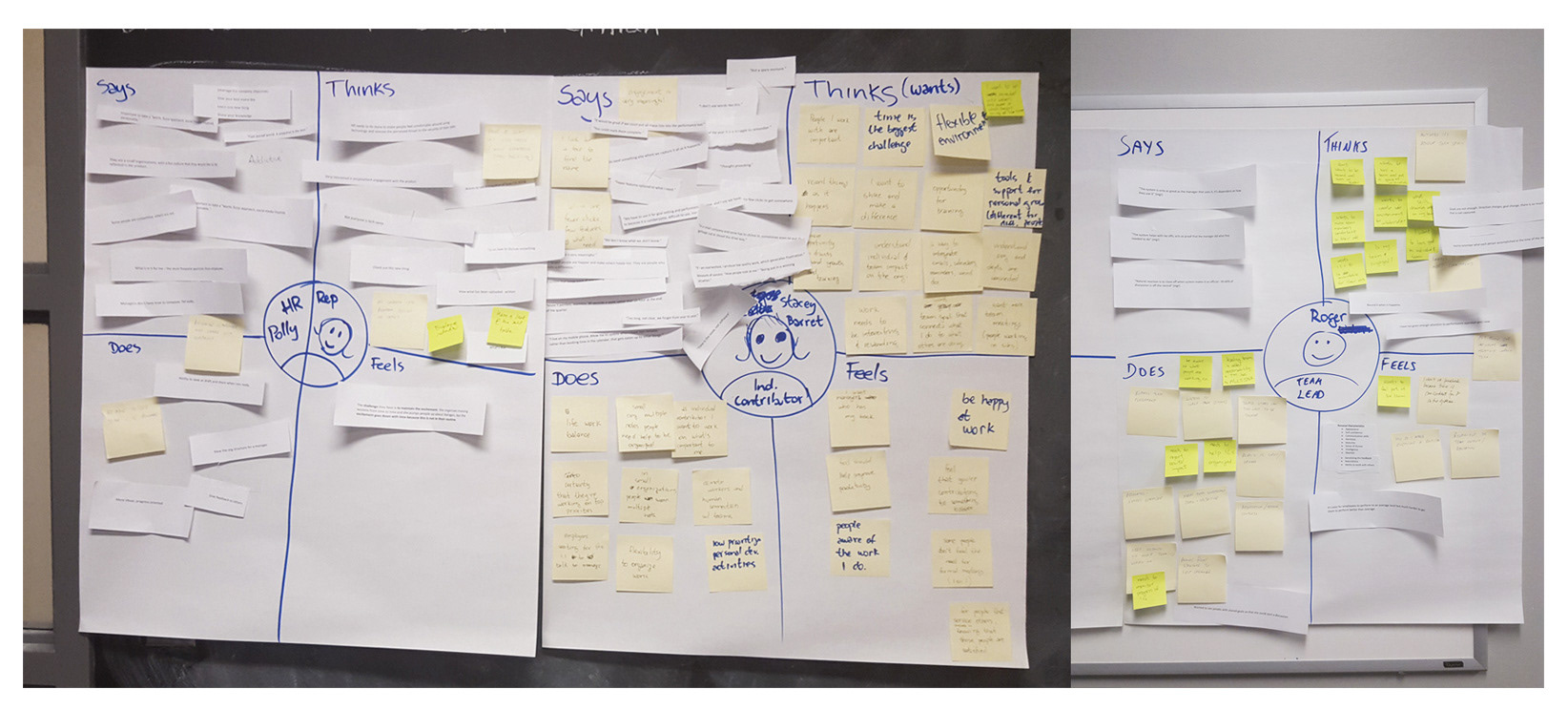 Empathy Maps & "A Day in the Life"

We used Empathy Maps to get a deeper insight about the users, narrowing the findings down to a persona with defined actions, thoughts, and feelings. Then we went back to our findings from the site visits and interviews to create a day in the life of this persona. We mapped actions, thoughts, and feelings against events that take place in the work environment.

The Experience Map
The journey map is one of the key outcomes from this exploratory exercise. It helps us tell the story and understand complex user interactions It shows us how certain behaviors relate to events of the persona's journey, leading to design opportunities grounded on specific facts.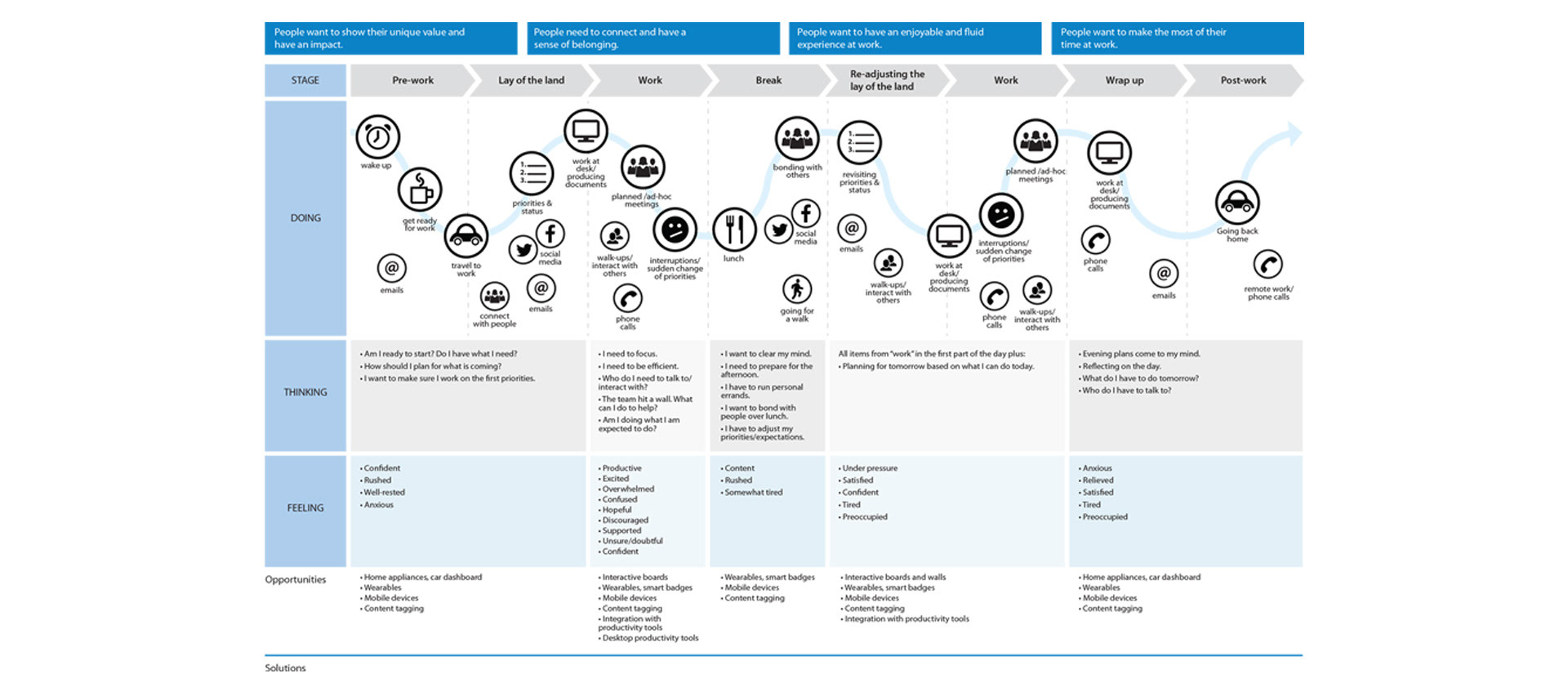 Exploring Design Opportunities

With the Journey Map developed, we had the opportunity to slice the day in the life of our persona and explore opportunities for design to enable meaningful work experiences.